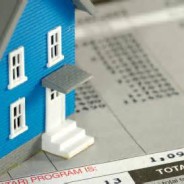 With rising interest rates, specifically on mortgages, now may be the time to hop off that fence! With a spike of 0.53 percentage points- the largest weekly increase in more than 26 years, things don't appear to be slowing down anytime soon.
An extra percentage point will cost home-buyers with 30-year, fixed-rate mortgages $56 more a month for every $100,000 they borrow. The good news; rates are still low for historic norms. The moral, if everything else is in line, and you have been debating whether or not to take the plunge, let this encourage you to consider acting sooner than later. Procrastinating could cause your previously planned housing budget to decrease significantly!
Have questions about what the rising rates mean for you? Contact Boveri Realty Group to discuss today!